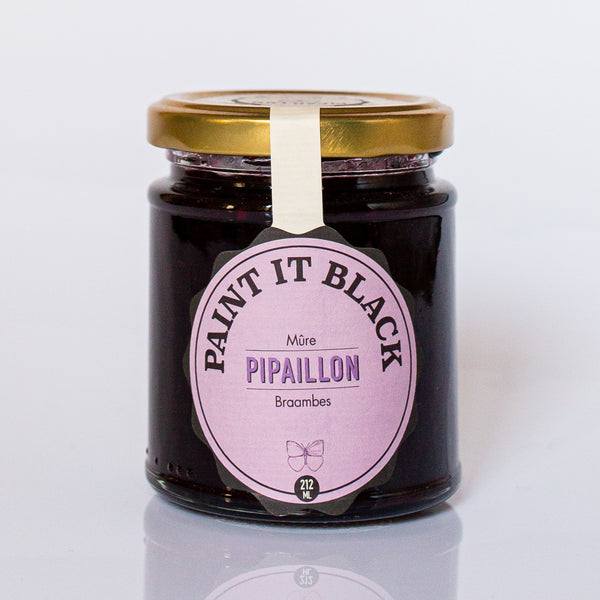 Blackberry Jam (Paint it Black)
Confiture de Mûre
Braambessencconfituur
Blackberry Jam
-
INGREDIENTS: Mûre* (60%), sucre* (39%), jus de citron*
INGREDIËNTEN: Braambes* (60%), suiker* (39%), citroensap*

*organic
A conserver au frais après ouverture - Koel bewaren na opening


FR: La mûre est sauvage, très sauvage même.  Il faut la laisser libre et entière avec toute sa saveur.  Soyez gentils avec elle, elle vous le rendra au centuple, elle se laissera apprivoiser avec générosité.  Noire, profonde, indomptable, comme les Stones.
NL: Overal magie. Het begint bij een overvloedige oogst, waarna we de besjes met zachtheid behandelen en  drie fabricatietechnieken combineren met als uniek resultaat een zachte, magische en briljante confituur! 
EN: Blackberries are wild – very wild in fact.  We believe they need to be left wild, with chunks and plenty of taste.  Treat them well, and they will return the favour tenfold: they can be tamed through generosity. Black, deep, resolute, like the Stones.
Faite la mûre, pas la guerre. Avec Paint it black
Aucune trace de brique dans la confiture de mûres. C'est la meilleure!